Business Development Manager, MENA Assurance
Job Description
In a business where are our people are our products and assets, inspiring excellence in how we engage with our clients is something that we are passionate about.
The opportunity
As part of the ambitious growth plans within the region, we are looking for a seasoned professional to join our Business Development team at the Associate Director level as a Business Development Leader for our Assurance Practice in MENA. The key focus of the role will be to lead the Go to Market activities and enable achievement of objectives around account satisfaction, sales/pipeline and margin. You will work in conjunction with the Assurance Regional Managing Partner, Market Segment Service Line leaders, Service Line Global Account Partners and the Regional Business Development Leader to deliver on the growth goals. The role reports into the Region Services & Solutions Client Executive Leader.
Your key responsibilities
As the MENA Assurance Business Development Leader, you will provide strategic market input and advice to achieve growth goals as a member of the Region SL Leadership team as well as, develop and deploy strategic solutions and key market initiatives. You will drive these solutions and initiatives in the market to targeted accounts through our sales channels – Global accounts, Market Segments and Business Development.
Expected percentage of time spent per BD activity: Strategy 20%/Management 10%/Client facing 70%.
You will also lead the most strategic pursuits in the region, upholding exceptional Client Services practices, collaborate with other BD team members, BD lead or Client Services Partner (CSP) on strategic accounts to maximize cross Service Line opportunities. You will be responsible for driving revenue, sales and relationships on multiple Core accounts by being connected to your client's business agenda and leveraging the global EY network to connect our clients to the right people. As the Business Development leader, you will add value for our clients by being insightful through proactively sharing relevant metrics, trends and strategies to address and reach client needs. In addition, you will be responsible for providing direct/indirect coaching and guidance to other EY professionals on account/service line/market segments and inspire others through action in the marketplace.
Skills
Skills and attributes for success
1. Service Line growth strategy and deployment: In conjunction with the Regional Service Line Managing Partner, instill a sales/high-performing culture, develop the service line sales plan and execute the go-to-market plan to achieve growth goals. Driving overall sales goal across the service line, Global accounts and market segments. Develop and deploy the strategy of building the service line pipeline through strategic solutions and key initiatives. Develop and deploy the pursuit coverage strategy to win key opportunities. Facilitate Deal Review process across large pursuits. Teaming with other BD professionals to identify opportunities for cross-service line solutions that will drive growth.
2. Service Line strategic solutions and key initiatives: Driving strategic solutions and key initiatives directly in the market at accounts and through the other sales channels. Participate in the development of strategic campaigns and tailoring them to the region/market in alignment with service line and cross service line priorities. Educating and communicating opportunity triggers to internal stakeholders through regular account planning performance discussions.
3. Assigned Account(s): Responsible for account/s and implement account management excellence using the account management framework. Responsible for developing and enhancing exceptional client service and relationships across the account. Responsible for account revenue targets.
4. Pursuits: Serve as the client facing BD lead on strategic pursuits. Driving pursuits, Service line integration and pull-through on top-end opportunities. Challenging account teams on pricing/negotiations strategy to ensure fees are established at appropriate margin levels. Developing strong commercial messaging and EY differentiators per top-end opportunities. Lead client oral presentation delivery – including developing orals strategy, team coaching and preparations. Support pipeline development and pursuit excellence within the service line by identifying opportunities and assisting with assigning appropriate resources to support it and executing a successful strategy to win. Performs client win/loss debriefs on key pursuits.
5. Operational Excellence: Leverage other specialty BD resources as appropriate on key accounts and pursuits (e.g., Deal Activation, etc.). Monitor/analyze pipeline and trends to maximize growth. Participate in revenue planning process. Allocated to at least one client account and assigned with corresponding revenue and pipeline targets. Measurement criterion: Quantitative 60 – Revenue 20/Sales 40 – Qualitative 40
To qualify you must have
Graduate or higher degree in business or related field
10 to 12 years of business development experience in new business penetration and existing account management, within the professional services and solutions arena
A proven record of selling complex services and solutions at the "C" level of Fortune 500 companies
Unparalleled communication style as well as demonstrable negotiation and influencing skills
Experience in delivering business development support in complex, multi-country environments
Experience of working with formal tendering processes and procedures, and ability to create proposals of exceptional standards
Exposure to senior leaders, both internal and external, displaying examples of needs assessment and a focus on mutually beneficial solutions
Flexibility to travel (at short notice sometimes) within the region
Ideally, you will also have
Expert ability to team with and influence partners and senior leaders to formulate the best strategy to serve the client
In-depth understanding of EY's service offerings, sales/pursuit methodologies, tools and enablers
Deep knowledge of ongoing market trends, issues and competitive intelligence that create opportunities for Business development
Strong external market presence underpinned by social media activity, external event speaking etc.
What we look for
We are looking for people who can combine, great listening skills, collaboration, influencing and commercial acumen and display great passion for their work. It is important to be able to thrive in an ever changing, diverse, multi-cultural environment where we expect exceptional quality. You must be able to work within a matrixed organization-balancing the needs of the client against firm initiatives and goals. You will need to identify appropriate product/service offerings to meet the client's needs and determine how best to position the offering with the client. You must be able to manage multiple priorities simultaneously, make complex decisions such as prioritize relationships to develop, negotiate with clients (external and internal) and overcome obstacles autonomously.
What working for EY offers
We offer a competitive compensation package where you'll be rewarded based on your performance and recognized for the value you bring to our business. In addition, we have a range of programs and benefits designed to support your physical, financial and social well-being. Plus, we offer:
Support, coaching and feedback from some of the most recognized and engaging leaders in the profession
Opportunities to hone your strengths, develop new skills and progress your career both within MENA and globally
The freedom and flexibility to handle your role in a way that's right for you
Job Details
Job LocationDubai, United Arab Emirates
Company IndustryAccounting
Company TypeEmployer (Private Sector)
Job RoleSales
Employment TypeFull Time Employee
Monthly Salary RangeUnspecified
Number of VacanciesUnspecified
Preferred Candidate
Career LevelDirector/Head
Years of ExperienceMin: 10
Residence LocationUnited Arab Emirates
DegreeBachelor's degree / higher diploma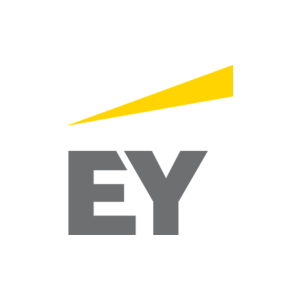 About Us
At EY, we are committed to building a better working world — with increased trust and confidence in business, sustainable growth, development of talent in all its forms, and greater collaboration. We want to build a better working world through our own actions and by engaging with like-minded organizations and individuals. This is our purpose — and why we exist as an organization. Running through our organization is a strong sense of obligation to serve a number of different stakeholders who count on us to deliver quality and excellence in everything we do. We want to use our global reach and scale to convene the conversation about the challenges facing economies and the capital markets. When business works better, the world works better.