Commercial Manager, UAE
Job Description
We have a long list of Project Management Consulting and Main Contracting companies who are always looking for Top Candidates for their future projects across the GCC Region!
Our new platform will allow us to represent you like never before. Our consultants will be out there with the sole mission to bring you options with your favorite employers. Once you have matched any of our opportunities, one of our consultants will contact you to discuss the role further.
Should your profile match our initial requirements, your profile will automatically be added on our AI system, FifthEdge, and you will receive a welcome email confirmation within the next 24-48 hours.
Please note that it is vital that you complete your profile on the site and your contact details are updated so we can easily reach you once we have finalized the roles.
Responsibilities:
Receive and review request for proposals
Review scope responsibility matrix that defines who is performing the various activities on projects and provide feedback to the senior estimators
Scheduling and coordinating the bid development activities to produce thoughtfully conceived proposals
Leading the estimation department of quantity surveyors and estimators
Estimating the prices and quotations
Managing quantity take offs and checks from specifications and drawings
Obtaining information regarding the estimated costs, labour and materials involved in completing a project
Meeting the selected tenders and time frames
Ensuring that completed bids are professional in presentation, delivered on time and in compliance with specifications noted in the customer's bid request
Determining the time required to complete bids by developing realistic work plans
Working closely with operation and procurement department to estimate project cost
Overseeing the estimation and tendering development process to provide high quality bids on time and in an organised manner
Analysing the quotation of suppliers and subcontractors
Post tend reviewing and budgeting
Skills
Bachelors Degree in engineering, construction management or relevant discipline is essential
A miniumum of 15 year's experience with at least 5 years leading tenders related to infrastructure, civils and treatment plants with at least 2 years at Department Managerial level
Middle East experience with expertise in Infrastructure Tenders is required
Job Details
Job LocationDubai, United Arab Emirates
Company IndustryCivil Engineering
Company TypeRecruitment Agency
Job RoleConstruction and Building
Employment TypeUnspecified
Monthly Salary RangeUnspecified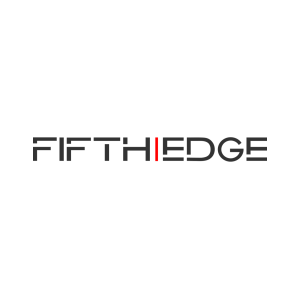 About Us
"connecting talent pools to employers at industry level" Essentially, we 'Re-Engineered Recruitment' with a unique and proven concept of connecting talent pools to employers at industry sector level. Utilizing Artificial Intelligence, Digital Automation and 4.0. Connectivity, Obliterating the legacy issues pertaining to human capital and corporate growth. "while you are having your morning coffee" We trained Artificial Intelligence algorithms with 30 years of industry experience and data, combined it with a unique connectivity strategy and a team of experts and called her 'Skyler'. She will be using over 50,000 data points to provide an Octillion of variables to assess and AI to interview while you are having your morning coffee.