Commis I Job in Abu Dhabi, commis 1 job description, commis 1 2-3 duties and responsibilities, commis 2 job description commis 3 duties and responsibilities commis 1 meaning commis chef job description pdf commis chef jobs commis chef meaning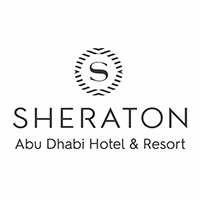 Unspecified
Permanent
Today
Under the general guidance & supervision of the Demi Chef de Partie of the assigned area, responsible for the preparation of cold foods, sauce, dressings, food display's. buffet set ups in accordance with Sheraton policies & Policies & procedures. To learn by practice, observance & study the work & responsibilities of kitchen operation & through that medium, the culinary skills of the kitchen.
·Interacts and cooperates with other members of the kitchen brigade as appropriate.
·Different station and learning different culinary skills & to develop.
·Interacts, cooperates with other departments and other sections of food and beverage as appropriate.
Liaise with the Demi chef de Partie Chef in charge to ensure cleanliness and hygiene standards.
Supportive Functions
Works on a section or department when sufficiently advanced, sharing the work load.
Attends training classes as per scheduled training plan.
Learns the hotels fire and safety precautions & how to operate the kitchen fire fighting equipment.
Learns by practice & by observing the work at a high standard of cleanliness & hygiene & to keep food and fuel waste to a minimum.
·Prepares hot sauces, meat and fish, vegetables, rice and potatoes dishes, salads dressings, appetizer and salads, food display in accordance with established recipes and methods.
·Ensures that the section is kept clean & hygiene.
·Assists the Demi Chef de Partie, Chef in Charge in ensuring appropriate production level for the daily operation.
·Prepares mise-en-place for assigned Kitchen.
·Adheres to portion control policy/standard plating instructions.
·Samples all foods, sauces, dressing on regular basis to ensure
established standards are maintained.
·Stores all food's, like sauces, dressings, meat and vegetables according to established procedures.
·Keeps his work area and Kitchen in a clean and orderly fashion.
Ensures that all equipment in the Kitchen section is correctly handled
and maintained. Commis I Job in Abu Dhabi
·Complies with hotel`s health and safety policy.
·Performs related duties and special projects as assigned.