Corporate Restructuring manager, UAE
Job Description
The Opportunity
Our global network of corporate restructuring professionals helps clients develop financial and operational strategies to improve liquidity, credit availability and shareholder return. Furthermore, our team is fully integrated both within our wider Strategy and Transactions practice and our firm as a whole, enabling our clients to reap the benefits of this broad range of knowledge, skills and experience.
We work on the basis of creating long-term relationships with our clients and our teams work closely with them to understand their short and long-term goals, allowing us to effectively identify problems and recommend and implement solutions that deliver measurable results.
Your key responsibilities
As a Senior Manager, you will lead several engagements to help clients evaluate capital options, capture greater transaction value and achieve strategic objectives – whether they are buying or selling a distressed asset, restructuring a business, dealing with under performance, or looking to improve cash management. You will work to prepare comprehensive financial reviews of the client's operations, attend legal proceedings, engage in judicial management, support liquidation processes as well as advise clients on corporate risk management issues.
In addition, you will manage transaction admin and QRM compliance including assisting in managing the financial aspects of engagements by resource planning, tracking fees and communicating issues to project leaders. You will also play a vital role in strengthening our relationships with our existing clients, and leverage your network to develop new relationships in the market. As a leader, you will manage and develop junior members of the team as well as counsel them in their professional growth.
Skills
Skills and attributes for success
Excellent project management capabilities: you will be an integral part of leading project teams comprised of colleagues from across the SAT sub service lines.
Strong business and commercial drive: you will be working in a fast-paced, exciting environment that will test your business acumen in order to drive value to our clients.
Experience in business development: you are expected to assist in pursuing business for the firm which may include preparing presentations and attending client meetings. You will also contribute to our practice development initiatives, supporting the continued focus on developing our teams and building a great place to work.
Passion for learning: You will have the opportunity to learn and develop your technical and personal skills in order to achieve your career goals through a blend of structured learning, coaching and experience.
Strong relationship building: You will need to forge strong working relationships with senior clients which may involve influencing, advising and supporting key decision makers.
To qualify for the role you must have
As a minimum, a bachelor's degree in a relevant field and at least 7 years of related work experience.
Strong banking, finance and accounting skills.
Aptitude for quantitative and qualitative analysis and the ability to synthesize findings and link them to client issues.
Strong numerical skills, with evidence of advanced financial modelling skills and proficiency in detailed financial analysis.
Commitment to staying at the cutting edge of knowledge in focused industries.
Experience of managing relevant transactions and presenting findings to clients.
Excellent command of spoken and written English.
Excellent problem solving, facilitation and interpersonal skills.
Flexibility to travel in the region (approximately 25 to 50% of the time).
Ideally, you'll also have
The ability to work under high pressure and adapt to a dynamic working environment.
Good background and knowledge of Islamic finance.
Client facing experience from a professional services background.
Fluency in Arabic both written and spoken.
What we look for
We're interested in talented professionals with the ability to visualize our clients' goals and think creatively to facilitate them – often in politically charged environments. We are looking for an energetic, lateral thinker with an enquiring mind, and someone who can display a high level of commercial acumen. If you have an entrepreneurial spirit, and a genuine passion for taking on new challenges, this role is for you.
What working at EY offers
We offer a competitive compensation package where you'll be rewarded based on your performance and recognized for the value you bring to our business. In addition, we offer:
Opportunities to develop new skills and progress your career within a dedicated financial due diligence practice in a Big 4 firm.
A clear unified strategic focus across the team, with emphasis on taking an entrepreneurial approach to work.
Support, coaching and feedback from some of the most recognized and engaging colleagues in the industry.
The freedom and flexibility to handle your role in a way that's right for you.
Job Details
Job LocationDubai, United Arab Emirates
Company IndustryAccounting
Company TypeEmployer (Private Sector)
Job RoleFinance and Investment
Employment TypeFull Time Employee
Monthly Salary RangeUnspecified
Number of VacanciesUnspecified
Preferred Candidate
Career LevelManagement
Years of ExperienceMin: 7
Residence LocationUnited Arab Emirates
DegreeBachelor's degree / higher diploma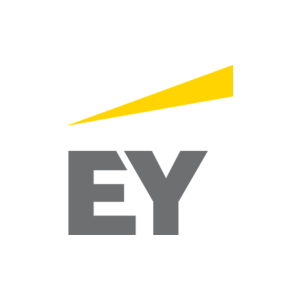 About Us
At EY, we are committed to building a better working world — with increased trust and confidence in business, sustainable growth, development of talent in all its forms, and greater collaboration. We want to build a better working world through our own actions and by engaging with like-minded organizations and individuals. This is our purpose — and why we exist as an organization. Running through our organization is a strong sense of obligation to serve a number of different stakeholders who count on us to deliver quality and excellence in everything we do. We want to use our global reach and scale to convene the conversation about the challenges facing economies and the capital markets. When business works better, the world works better.
APPLY NOW