Healthcare Buying Department Manager
Job Description
Main Job Purpose:
Manage buying process and strategy implementation by developing strategic relationships and joint business plans with suppliers to maximize company profitability, deliver financial goals and improving company cash flow, optimizing inventory and stock turns, and leverage customers' satisfaction.
Accountabilities:
Suppliers' Relationships:
Negotiate and sign commercial agreements with suppliers by researching suppliers in terms of value, quality, delivery schedules, etc. to ensure the best suppliers and commercial agreements are in place.
Develop and manage strategic relationships with business suppliers and develop Joint development plans through regular communication and engagement to drive profitable growth.
Cross-Functional Alignment:
Manage the buying Process starting from the S&OP planning cycle to WH Receiving to achieve shelf availability and inventory targets while optimizing supplier performance through the development of SLA's and KPI's.
Manage and oversee full clearance of Nahdi returns to vendors in alliance with supply chain, operation, and DIM divisional manager.  Healthcare Buying Department Manager
Buying Strategy & Policies:
Develop and implement buying divisional strategy that delivers business KPI (Availability, Sales, Margin, Inventory, Cash conversion, Stock days).
Analyze and forecast market dynamics to address suppliers' business challenges and minimize Nahdi business risks.
Develop and manage commercial policies and procedures in alliance with other key functions (Finance, Supply Chain, Merchandise Planning, Category Management, and DIM) to deliver buying KPI's (Stock on hand achievement, Profit realization, Receiving discipline, Replenishment shelf availability, and Collection success).
Develop and manage Service level agreements with major distributors and across Nahdi business (other departments and different locations) to ensure smooth flow of merchandise.
Develop and manage commercial strategy initiatives with the divisional managers and planning managers to achieve promotional strategies and expansion plan and execution.
Develop and manage purchase plans and strategies in line with purchasing budget and supply chain footprint expansion and strategy.
People Management:
Develop and build a high-performance team of the buyer, senior buyers, receiving teams, and account managers to deliver divisionally and business KPI's with excellence.
Employee duties are not limited only to the above-mentioned Accountabilities; he/she may perform other duties as assigned.
Position Relationship with Other Parties:
Internal Relationships:
Supply Chain (warehouse, demand & inventory team)
Finance
Marketing
Commercial (category manager, merchandize planning)
Information Technology
External Relationships:
Work Environment:
Indoors: 90%
Outdoors: 10%
Working Days: 5 Working Days
Days off: 2 Days Off
Working Hours: 8:00 AM – 5:00 PM (1-hour break)
Skills
Job Requirements:
Education: Bachelor Degree
Experience: 8+ Years of Experience
Computer Skills: MS Office
Languages: English & Arabic
Job Details
Job LocationJeddah , Saudi Arabia
Company IndustryPharmaceutical Manufacturing
Company TypeEmployer (Private Sector)
Job RoleManagement
Employment TypeFull Time Employee
Monthly Salary RangeUnspecified
Number of VacanciesUnspecified
Preferred Candidate
Career LevelManagement
Years of ExperienceMin: 8
Residence LocationSaudi Arabia
DegreeBachelor's degree / higher diploma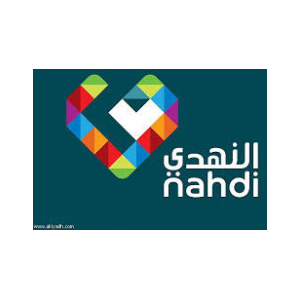 About Us
Al-Nahdi Medical Company was founded in 1986. Its operations include: 1- Retail Pharmacies. 2- Sales & Distribution of medicine, cosmetics, baby care and medical equipments. Since the beginning, Al-Nahdi pharmacies redefined the retail pharmacy market by: -Opening large pharmacies which provided a convenient consumer shopping experience. -Providing world class customer satisfaction through highly trained pharmacists. Currently, Al-Nahdi Company owns and operates more than 400 pharmacies in all the regions of Saudi Arabia. Now we are the largest retail pharmacy chain in the middle east and north Africa serving more than 32 million customers this year.
WE ALSO RECOMMEND