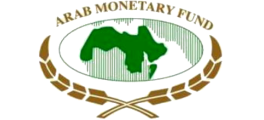 Job Description
Introduction
Arab Monetary Fund (AMF), an Arab regional financial organization headquartered in Abu Dhabi, United Arab Emirates is seeking to recruit a HR Specialist to join the Regional Payment, Clearing and settlement Organization (Buna) which is wholly owned entity under establishment as a regional organization.
Duties of the HR Specialist include building Buna's human resources by developing and implementing the human resources strategy and overseeing & coordinating Buna's human resources activities, such as recruitment, compensation, labor relations and benefits. This position will report to the Chief of Finance & Administration
In this context, the following sections detail the main job responsibilities, qualifications and skills related to the HR Specialist position:
Job Responsibilities
Strategy and Policy development
• Develop Buna Human resources strategy
• Develop, revise, and recommend HR policies and procedures
• Maintain and revise Buna handbook on policies and procedures
• Implement strategic organizational change to increase productivity and employee satisfaction
Admin and Planning
• Maintain Buna directory and other relevant organizational charts
• Review, approve and monitor Buna HR annual budget
• Contribute to the development of HR department goals, objectives, and systems
• Supervise clerical assistant and temporary staffing as needed
• Participate in administrative staff meetings
• Present to Buna CEO and Board of Directors as needed
Recruitment and Staffing
• Oversee recruitment efforts for all employees, including job description development, sourcing, testing, interviewing, hiring and onboarding
• Oversee new employee orientations and employee relations counseling
• Maintain the work structure by ensuring job descriptions and requirements are up-to-date, accurate and compliant with relevant laws for all positions
• Oversee exit interviews
Benefits and Compensation Management  
• Review and approve Buna compensation program
• Structure competitive benefits packages, and oversee their success
• Oversee and review results of annual salary surveys
Training and Development
• Oversee and approve training programs
• Provide management direction and counselling
Performance Management
• Develop evaluation and performance management program
• Lead the implementation of the performance management program
• Handle investigation and resolution of employee issues, concerns and conflicts
Skills
Qualifications and Skills
Experience & Education
• 8+ years of progressive leadership experience in human resources positions
• Graduate degree from a reputable university preferably in human resources, organization development, psychology or a similar discipline
Skills
• PHR or SPHR certification is preferred
• Experience in recruitment, HR management, benefits administration and performance management
• Excellent communication skills (oral and written) with ability to effectively communicate by telephone, face to face, email and written
• Proficient in Microsoft Office (Outlook, Word, Excel and PowerPoint)
• Excellent organization and time management skills, and ability to work on own initiative, accurately to tight deadlines, and to prioritize between conflicting demands
• Ability to handle multiple tasks with tight deadlines simultaneously
• Effective team player and excellent relationship building skills with ability to demonstrate a high level of discretion and positive attitude with all internal and external stakeholders
• Ability to maintain the highest level of confidential/sensitive information and professionalism
• Flexibility and readiness to work beyond regular working hours and as required
Languages
• Fluent in English
• Knowledge of Arabic and French is a plus
The successful candidate will be offered competitive terms of service in accordance with the applicable employment policy, which includes tax free salary, housing allowance, furniture allowance, air tickets, education allowance, and life & medical insurance.
Job Details
Job LocationAbu Dhabi, United Arab Emirates
Company IndustryFinancial Services
Company TypeNon-Profit Organization
Job RoleAdministration
Employment TypeUnspecified
Monthly Salary RangeUnspecified
Number of VacanciesUnspecified
Preferred Candidate
Career LevelMid Career
AgeMin: 18 Max: 45
About Us
Arab Monetary Fund is a Regional Arab Organisation, Founded in 1976, and has started operations in 1977. Member Countries (22) are: Jordan, United Arab Emirates, Bahrain, Tunisia, Algeria, Djibouti, Saudi Arabia, Sudan, Syria, Somalia, Iraq, Oman, Palestine, Qatar, Kuwait, Lebanon, Libya, Egypt, Morocco, Mauritania, Yemen, Comoros. Objectives The fund aims at contributing to the achievement of the following objectives: 1.Correcting disequilibria in the balance of payments of member States. 2.Striving for the removal of restrictions on current payments between member States. 3.Establishing policies and modes of Arab monetary co-operation. 4.Rendering advice, whenever called upon to do so, with regard to policies related to the investment of the financial resources of member States in foreign markets. 5.Promoting the development of Arab financial markets. 6.Paving the way towards the creation of a unified Arab currency. 7.Promote trade among member States.