Planning Engineer job in UAE
Job Description
We have a long list of Project Management Consulting and Main Contracting companies who are always looking for Top Candidates for their future projects across the GCC Region!
Our new platform will allow us to represent you like never before. Our consultants will be out there with the sole mission to bring you options with your favorite employers. Once you have matched any of our opportunities, one of our consultants will contact you to discuss the role further.
Should your profile match our initial requirements, your profile will automatically be added on our AI system, FifthEdge, and you will receive a welcome email confirmation within the next 24-48 hours.
Please note that it is vital that you complete your profile on the site and your contact details are updated so we can easily reach you once we have finalized the roles.
An understanding of Risk management and change management, earned value analysis, completion forecasting and status reporting
Experience of utilities or large Infrastructure projects in one or more of the following industries: rail, aviation, nuclear, water and highways
A flexible approach to be office or site based according to the needs of the business and client
Effective client interface skills and experience with the ability to offer both strategic and project advice.
Good report writing and presentation skills.
Good IT skills and the ability operate professional planning tools such as Primavera P6
Skills
To do well in this role you'll need to be able to demonstrate the following:
A confident and professional manner, coupled with excellent communication skills, with clients and colleagues alike, to ensure clarity in all situations and to effectively influence.
An analytical thinker, you'll also be able to show initiative and examples of creativity.
Self-motivated and able to work well on your own initiative.
Highly organised and able to prioritise.
Ability to collaborate and build relationships across the wider teams.
Ability to work well under pressure and proven ability to deliver to deadlines.
Job Details
Job LocationDubai, United Arab Emirates
Company IndustryCivil Engineering
Company TypeRecruitment Agency
Job RoleCivil Engineering
Employment TypeUnspecified
Monthly Salary RangeUnspecified
Number of VacanciesUnspecified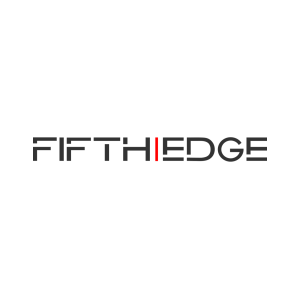 About Us
"connecting talent pools to employers at industry level" Essentially, we 'Re-Engineered Recruitment' with a unique and proven concept of connecting talent pools to employers at industry sector level. Utilizing Artificial Intelligence, Digital Automation and 4.0. Connectivity, Obliterating the legacy issues pertaining to human capital and corporate growth. "while you are having your morning coffee" We trained Artificial Intelligence algorithms with 30 years of industry experience and data, combined it with a unique connectivity strategy and a team of experts and called her 'Skyler'. She will be using over 50,000 data points to provide an Octillion of variables to assess and AI to interview while you are having your morning coffee