Social Media Executive Future Tense Dubai, UAE
Job Description
We are currently looking for a Social Media Executive with one of our clients who are a Real Estate Agency in Dubai.
We are looking for
-A Social Media/ Marketing, Branding, Digital Marketing person .
– Candidates with good knowledge and experience would be preferred.
*The selected candidate will be initially working for 3 months as freelancer / part time from home. After 3 months, based on performance the candidate will be hired full time.
Skills
• Online Marketing Strategy, Digital Media Marketing
• Brand Management
• Display Advertising (Performance marketing & RTB)
• Search Engine Marketing SEM (Paid Search and PPC)
• Search Engine Optimization (SEO)
• Social Media Marketing (SMM) – Social Media ROI & Strategic Marketing Management
• Google Analytics
• Web Analytics
• Landing Page & Conversion Optimization (AB Testing & Split Testing)
• Digital Branding & Online Credibility
• Business Process Management
• Email Marketing, Affiliate Marketing, e-Business
• Web Usability & Accessibility Consulting
• Project Management
• Client Communication
• Channel Marketing, Marketing Analytics
• Managing sales and marketing strategies
• Analyze website platform and strategies suitable for search engines.
Job Details
Job LocationDubai, United Arab Emirates
Company IndustryAccounting
Company TypeEmployer (Private Sector)
Job RoleMarketing and PR
Employment TypePart Time Employee
Monthly Salary RangeUnspecified
Number of VacanciesUnspecified
Preferred Candidate
Career LevelMid Career
Years of ExperienceMin: 3
Residence LocationUnited Arab Emirates
DegreeBachelor's degree / higher diploma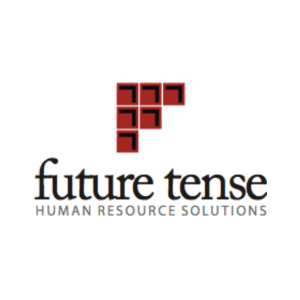 About Us
Past is history, future is mystery! Present, is the time to plan, to engage, to execute and to invest. It's time to steer your organizational progress with an efficient and aspiring workforce, your key to success. Envisioning the needs of tomorrow, today, Future Tense offers organizations a trusted partnership for securing the right kind of human talent, at the right time. Future Tense excels at providing Executive Search and Recruitment Solutions, across various levels and industries in the UAE and India. Striving for a right and enduring fitment for all prospective placements, we focus on matching more than just skills –we focus on matching the characters of organizations and their employees. Since our inception in 2008 in India, we have cherished and built upon our client relationships, championing the 'Fit-to-Excel' concept as our driving principle. It allows us to focus on servicing the recruitment needs of today with a keen eye on the expectations for tomorrow, to nurture enduring relations between organizations and employees