Tawteen Coordinator job- UAE National
Job Description
The opportunity
Driven by the mandate to use the Tawteen program, you will be playing a key role in managing and coordinating the new process in close coordination with our recruitment team; in addition, supporting the team with other visa related activities, for all EY entities. As this process forms the start of the recruitment process, you will be required to support the teams with regular updates on the progress and changes taking place that could impact the hiring process.
Your key responsibilities
Your primary responsibility will be to manage the MOHRE Tawteen System. You'll work along with your colleagues within the visa team and the recruitment team, balancing your time between managing the Tawteen system by uploading the vacancies, coordinating open days and the day to day operations within the department.
As you will be required to work closely with MOHRE, coordinating with the Tawteen office on a regular basis, it is expected of you to maintain a good working relationship that would support the stakeholders and mandate a visit to the Tawteen offices on a need basis.
Skills
Skills and attributes for success
Timely communication Providing guidance and solutions to the team
Monitoring and managing challenges,
Building relationships internally and externally to discover and meet our needs, promoting a culture of collaboration
Analyzing current systems and processes to identify risks and opportunities for improvement
To qualify for the role you must have
Fluent in written and spoken Arabic
Good English language skills, written and verbal
1-2 years' experience as an Arabic typist either in house or with a typing shop. Must have experience of using the Tawteen Portal & other online government portals.
Good knowledge of Labour (MOHRE) and Immigration (GDRFA) requirements
Confidentiality and Integrity essential as this role requires dealing with employees' personal documentation
Must be proactive, highly organized, have the ability to communicate effectively and professionally and to manage own workload
Excellent skills in Microsoft Word,  Excel
Strong attention to detail
Ability to work under pressureIdeally, you'll also have
A bachelor's degree in any stream.
Job Details
Job LocationDubai, United Arab Emirates
Company IndustryAccounting
Company TypeEmployer (Private Sector)
Job RoleAdministration
Employment TypeUnspecified
Monthly Salary RangeUnspecified
Number of VacanciesUnspecified
Preferred Candidate
Career LevelEntry Level
Years of ExperienceMin: 1
Residence LocationUnited Arab Emirates
NationalityUnited Arab Emirates
DegreeBachelor's degree / higher diploma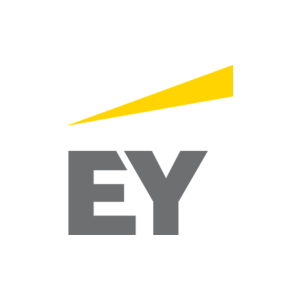 About Us
At EY, we are committed to building a better working world — with increased trust and confidence in business, sustainable growth, development of talent in all its forms, and greater collaboration. We want to build a better working world through our own actions and by engaging with like-minded organizations and individuals. This is our purpose — and why we exist as an organization. Running through our organization is a strong sense of obligation to serve a number of different stakeholders who count on us to deliver quality and excellence in everything we do. We want to use our global reach and scale to convene the conversation about the challenges facing economies and the capital markets. When business works better, the world works better.