Wavespace Lead Facilitator job in UAE
Job Description
The opportunity
Interested in pushing boundaries and making the art of the possible a reality? EY wavespace is where we curate talent and technology, bringing them together in a collaboration proven to energize and align teams, to solve problems and create meaningful outcomes — faster.
EY wavespace is all about inspiring human ingenuity. It accelerates creativity by equipping individuals with the right mindset and tools, helping organizations thrive in the Transformative Age.
Across the world, we have a connected network of wavespace centers in some of the most dynamic and innovative urban areas. In our wavespace centers we help our clients to explore and test ideas, solutions and products — with specialist teams and technologies from virtual reality, to AI, to robotics and more.
We are looking for a lead facilitator to join our MENA Wavespace team to help solve some of our client's most pressing challenges and build a better working world.
Your key responsibilities
Collaborate with the client and the EY team to develop a clear understanding of the objective of a client session
Participate in architecting the design of a client session, working closely with the Wavespace Experience Designer to deliver on the objectives of the session and to create an exceptional client experience
Coordinate logistics and resources to ensure that all technology is delivered and functions, that all activities are planned and signed-off, and that all material is available
Manage and obtain sign-off on any costings related to a session with the relevant stakeholder(s)
Manage and lead workshops for client leaders including C-Suite individuals and board members of the largest firms in the world
Create an engaging and safe place for clients to participate and share diverse inputs
Encourage healthy discussion and debate, and manage challenging discussions and viewpoints from senior stakeholders to reach consensus and an agreed way forward
Engage with teams across EY on a regular basis to identify and scope activation sessions for their clients, to influence future sales
Be in the market to sell wavespace as a service directly to clients based on demand from EY teams
Drive the operationalization of Wavespace via identification of best practices, designing operating model and managing talent strategy and people development across teams
Design mobile events including event design, space design, logistic organisation and vendor management
Create unique content to help brand wavespace as an immersive selling environment
Foster a collaborative work environment and distribute accountability among EY team members partaking in a client session to shape high quality and insightful sessions
Train the next generation of facilitators across the EY MENA network
Skills
Skills and attributes for success
In this role, your skills will lead you to translate pressing client needs and challenges into large-scale transformation opportunities and will see you consistently push the boundaries of what is possible, respectfully pushing the comfort zone of EY colleagues and the wavespace team. You will also have a relentless focus on delivering meaningful outcomes.
In parallel, you will also have an entrepreneurial spirit, and have an awareness of global, regional and cutting-edge design, innovation, business and technology trends and be willing to incorporate them in client work and within teams.
Ultimately, your success centres around the successful development and operational delivery of world-class engaging and insightful client experiences.
To qualify for the role, you must have
Proven track record of successful design and delivery of innovation sessions
Comfortable working closely with C-suite level executives
Strong consulting experience
Strong knowledge of Design Thinking
7+ years of proven facilitation capability in physical and virtual settings
Experience of designing, managing and running multiple day events for external clients
1+ years of working with facilitation tools (e.g. Mural)
Adept listening skills, strong demonstrable Emotional Intelligence (EQ) and a clear understanding of the importance of energy, flow and inspiration to create meaningful client experiences
Ability to build a strong internal network across EY MENA and the wider wavespace network
Ability to manage teams to produce visually impactful and compelling content
Significant experience of attending client sales pitches
Self-motivated, highly organised and independent
Ideally, you'll also have
Experience of working within the MENA Region
What we look for
This role will lead you to facilitate sessions across the MENA Region and will require you to travel quite extensively. You will need to facilitate, train, communicate, motivate, assure and deliver.
What working at EY offers
This role is a Senior Manager position which offers a competitive compensation package. You will be joining the Markets Team which comprises of a team of highly skilled professionals that lead EY MENA's growth strategy across 16 countries and 21 offices across the Region. In your role as Lead Wavespace Facilitator, there is a huge amount of independence. But with that comes significant responsibility to deliver value, great advice and exceptional client experiences.
Job Details
Job LocationDubai, United Arab Emirates
Company IndustryAccounting
Company TypeEmployer (Private Sector)
Job RoleMarketing and PR
Employment TypeUnspecified
Monthly Salary RangeUnspecified
Number of VacanciesUnspecified
Preferred Candidate
Career LevelMid Career
Years of ExperienceMin: 7
Residence LocationUnited Arab Emirates
DegreeBachelor's degree / higher diploma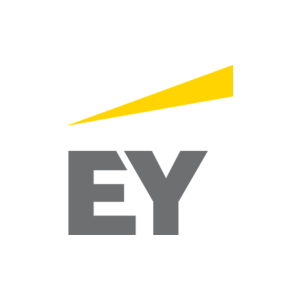 About Us
At EY, we are committed to building a better working world — with increased trust and confidence in business, sustainable growth, development of talent in all its forms, and greater collaboration. We want to build a better working world through our own actions and by engaging with like-minded organizations and individuals. This is our purpose — and why we exist as an organization. Running through our organization is a strong sense of obligation to serve a number of different stakeholders who count on us to deliver quality and excellence in everything we do. We want to use our global reach and scale to convene the conversation about the challenges facing economies and the capital markets. When business works better, the world works better.
APPLY NOW