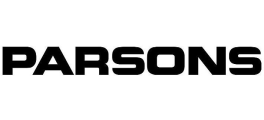 ASSISTANT RESIDENT ENGINEER JOB, UAE
Job Description
Report to the Resident Engineer and assist in supervising the construction of civil/water works and associated items.
Act in place of the Resident Engineer when on leave or absent.
Chairs the meetings with the utilities agencies and any other meetings delegated by the Resident Engineer Utilities.
Coordinate his direct activities with the other engineers and members of the construction supervision team.
Assist the Resident Engineer in reviewing of shop drawings, design proposals, method statements and other activities including correspondence related to the utility section and prepare replies for the review of the Resident Engineer.
Coordinate with Parsons' design engineers for resolution of related issues.
Maintain the daily diary and the daily reports by the inspectors.
Coordinate with the contractor engineers on scheduling and application of resources.
Direct, assist and monitor the performance of the inspectors and surveyors as applicable.
Convene and chair special meetings with the service authorities, the contractor, subcontractors and other parties related to his work.
Ensure accuracy and completeness of records.
Ensure safety goals are achieved on the project and oversee implementation of safety procedures on the project.
Prepare / Assist in the preparation of Weekly and Monthly progress reports.
Act positively, and participate in all health and safety issues at site, as required by the Resident Engineer and the project safety representatives.
Provide all necessary on-site direction and assist the Resident Engineer to issue site instructions with respect to utilities works and associated items.
Check and measure the performed work in his line of work, record and assist the Resident Engineer to display progress vs. programmed work.
Ensure correctness and completeness of 'as-built' drawings within his line of work. ASSISTANT RESIDENT ENGINEER JOB, UAE
Skills
Bachelor's Degree in civil engineering and 10+ years postgraduate experience in construction supervision of infrastructure projects with microtunnelling/trenchless excavation works ideally in the UAE.
Should be able to review and justify the material submissions analyse laboratory and technical reports, carry out acceptance sampling plans, testing and quality measures, ensuring the compliance with the project's Specifications.
Must have a sound knowledge about contractual relationships.
Must be available in UAE.
Job Details
Job LocationAbu Dhabi, United Arab Emirates
Company IndustryGeneral Engineering Consultancy
Company TypeEmployer (Private Sector)
Job RoleCivil Engineering
Employment TypeUnspecified
Monthly Salary RangeUnspecified
Number of VacanciesUnspecified
Preferred Candidate
Career LevelMid Career
Years of ExperienceMin: 10
Residence LocationUnited Arab Emirates
DegreeBachelor's degree / higher diploma ASSISTANT RESIDENT ENGINEER JOB, UAE
Education
Civil Engineering
The Parsons Corporation, headquartered in Pasadena, California is one of the world's largest international engineering, procurement, and construction organizations. Parsons is a recognized leader in ground transportation, aviation, infrastructure, water, wastewater, environmental, oil and gas, petroleum processing, chemical, power, pulp and paper industries, as well as government, industrial, community development