Google Research Ph.D. Internship Program 2021/2022
Research happens at Google everyday, on many different embedded teams throughout the company. Our research reaches the user through both services and products such as Search, Maps, Google Assistant, Google Translate, Google Cloud and our computing, storage, and networking infrastructure. To achieve this, we're working on a wide variety of projects that utilize the latest state-of-the-art technologies that push the boundaries of what is possible.
At Google, research-focused engineering interns are embedded throughout the company, contributing to the setup of large-scale tests and deploying promising ideas quickly and broadly. Ideas may come from internal projects as well as from collaborations with research programs at partner universities and technical institutes all over the world.
From creating experiments and prototyping implementations to designing new architectures, research-focused engineering interns work on real-world problems including artificial intelligence, data mining, natural language processing, hardware and software performance analysis, improving compilers for mobile platforms, as well as core search and much more. Google Research Ph.D. Internship Program
Table of Content
About Google
Google LLC is an American multinational technology company that specializes in Internet-related services and products, which include online advertising technologies, search engine, cloud computing, software, and hardware. It is considered one of the Big Four technology companies, alongside Amazon, Apple, and Facebook. Google was founded in September 1998 by Larry Page and Sergey Brin while they were Ph.D. students at Stanford University in California. The company's rapid growth since incorporation has triggered a chain of products, acquisitions, and partnerships beyond Google's core se..Google Research Ph.D. Internship Program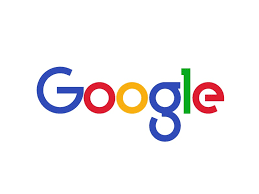 Google Research Internship Program
Aim and Benefits of Google Research Internship Program
Participate in cutting edge research to develop solutions for real-world, large-scale problems.
Requirements for Google Research Internship Program Qualification
Currently enrolled in a PhD degree in Computer Science or a related technical field.
Research experience in Natural Language Understanding, Computer Vision, and/or Machine Learning from previous internships, work, personal projects, and/or lab work.
Experience with one or more general purpose programming languages: Java, C++,Python or Go.
Having published papers (being listed as author) at conferences (e.g. NIPS, ICML, ACL, CVPR, etc).
Preferred qualifications:
Returning to your degree after completing the internship.
Ability to design and execute on research agendas.
Available to work full-time for a minimum of 13 weeks.
Interested and qualified? Go to Google on www.google.com to apply
To start the application process, you will need an updated CV or resume and a current unofficial or official transcript in English. Provide the required materials in the appropriate sections (PDFs preferred):
In the "Resume Section:" attach an updated CV or resume
In the "Education Section:" attach a current or recent unofficial or official transcript in English.

Under "Degree Status," select "Now attending" to upload a transcript.
Google encourage you to apply as early as possible as we review applications on a rolling basis.
For more details, visit google website