Salesforce Marketing Cloud Developer
Job Description
Quest is working in partnership with an exciting advertising business who are looking for a Salesforce Marketing Cloud Developer. You will be working alongside an agile and dynamic team.
As a Salesforce Marketing Cloud Developer, you will:
Design, develop and deliver automation solutions using the SFMC platform including email, journey builder, cloud pages, SMS, and push notification campaigns.Engage with business stakeholders to understand required needs.Integrate business knowledge with technical solutions.Design mobile responsive creative websites and HTML emails.
Desirable skills and background:
Must be Salesforce Marketing Cloud certifiedMust have experience with UI and frontend web technologies such as HTML, CSS, JavaScript.Minimum of 3 years' experience working in a similar role. Salesforce Marketing Cloud Developer
This is a great opportunity for you to work in an energetic and progressive organization. If you are interested apply with your updated CV today.
We request that candidates send their CV as a Microsoft Word document where possible.
Quest Search and Selection is acting as an Employment Agency in relation to this vacancy.
Skills
Salesforce marketing cloud, journey builder
Job Details
Job LocationDubai, United Arab Emirates
Company IndustryAdvertising
Company TypeRecruitment Agency
Job RoleInformation Technology
Employment TypeFull Time Employee
Monthly Salary RangeUnspecified
Number of Vacancies1
Preferred Candidate
Career LevelMid Career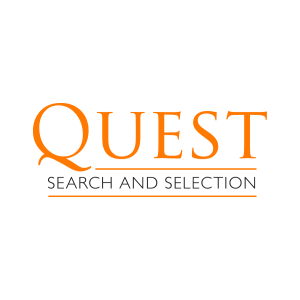 About Us
We are a specialist retail, consumer & digital recruitment consultancy with an international presence and a global reach. From our first office in London in 1994, we have expanded out to the Middle East with an office in Dubai. Within our niche, we are as well known as the brands we serve. We recruit for senior retail and specialist commercial roles all around the world. Our services include Executive Search, Permanent, Interim and Contract Recruitment as well as Market Research and Insight. Our clients range from famous international retail and consumer brands to niche online retailers. We are a private company, owned by the employees of Quest, and this allows us to have a long-term strategy with an absolute focus on service and relationships. The driving force behind our agency is a drive to deliver quality recruitment. Quality can be hard to define, but for us, it is the execution of flawless recruitment, matching the best talent to brands and creating long-term value for all parties. Salesforce Marketing Cloud Developer
WE ALSO RECOMMEND
RELATED SCHORALSHIPS