Supplier Relationship Management Senior Manager
Main Job Purpose:
Plan and Manage the execution of all purchases in timely and cost effective manner Maintain Suppliers' satisfaction and feedback as per the set policies and procedures. Provide the management with the best purchases options and best practices to utilize Nahdi resources where we operate. Furthermore manage the relations with business partners to deliver the required objectives in timely and effective manner in terms of all four areas of Supplier Relationship Management such as; Supplier Registration, Supplier Evaluation, Supplier Categorization, Supplier Development.
Accountabilities:
Efficiency:
Plan & manage the execution of business expenses for all assigned departments in order to priorities the purchases and the negotiation to the included but not limited: purchase's contracts, projects, deals…etc. and where we operate.
Identify and interpret new and emerging customer requirements that will affect future sourcing strategies, drive cost savings projects to support company annual profit targets and where we operate.
Up to date with the guests needs and with the market trends in order to recommend the best practices for purchases, sourcing…etc.
Raise the technical performance by distributing the purchases tasks to the assigned team in line with the set purchases plan to ensure the timely implementation in compliance with Nahdi and governmental requirements where we operate.
Minimize transactions by turning purchases into strategic procurement contracts through review and analysis of the purchase's frequency.
Directs and monitor procurement activities of assigned departments and synchronize with concern department for any discrepancy on received purchase request.
Suppliers' Management:
Develop sourcing plan and initiate negotiations with the suppliers in order to support the decision making for the purchasing.
Establish and apprise the supplier's database for prices of items that is purchased frequently, and its major suppliers, to increase the effectiveness of pricing processes, in addition to maintaining records of all purchased items and all related details.
Evaluate supplier's profiles and assessing their quality of service and recommending certain reliable suppliers to be approved by the company and add them on the list of accredited suppliers.
Review all reports and proposals presented by suppliers with regards to quality, prices and delivery times and reviews these suppliers' history with regards to commitment and quality collected from previous experience.
·       Translate the Nahdi needs in a way that enables, encourages, and invites the supply base to partner with us in providing products and services of superior quality and value that satisfy the needs of the guests where we operate.
Build strategic relationships with the suppliers and the guests to ensure the consistency of supplying Nahdi needs with high quality and with best prices where we operate.
Manage the Supplier Registration operations from end to end while ensuring the compliance of the policy and regulatory requirements.
Manage the Supplier Evaluation process both during and upon the completion of a supplier's contract duration working with the Internal Customer, the procurement team as well as the supplier to ensure a proper categorization of the supplier as well setting up a proper negotiation agenda for the relevant team.
Develop and Manage the Supplier Categorization process to ensure an optimized business allocation as well as onboarding or delisting or suppliers.
Develop and Manage the Supplier Development function where suppliers shall be developed based on the interaction and the evaluations produced through various processes. Supplier Relationship Management Senior Manager
Department Management:
·       Manage the assigned team performance through providing coaching, performance evaluation and effective communication to ensure the team KPIs achievements and to ensure employees career development.
Employee duties are not limited only to the above-mentioned Accountabilities; he/she may perform other duties as assigned.
Skills
Collaboration Station
Communication Station
Management Station
Change station
Job Details
Job LocationJeddah , Saudi Arabia
Company IndustryPharmaceutical Manufacturing
Company TypeEmployer (Private Sector)
Job RolePurchasing and Procurement
Employment TypeFull Time Employee
Monthly Salary RangeUnspecified
Number of VacanciesUnspecified
Preferred Candidate
Career LevelManagement
Years of ExperienceMin: 5
Residence LocationSaudi Arabia
DegreeBachelor's degree / higher diploma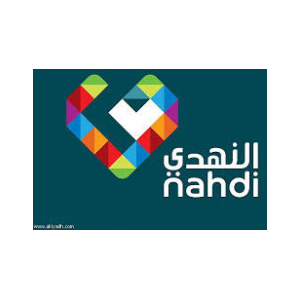 About Us
Al-Nahdi Medical Company was founded in 1986. Its operations include: 1- Retail Pharmacies. 2- Sales & Distribution of medicine, cosmetics, baby care and medical equipments. Since the beginning, Al-Nahdi pharmacies redefined the retail pharmacy market by: -Opening large pharmacies which provided a convenient consumer shopping experience. -Providing world class customer satisfaction through highly trained pharmacists. Currently, Al-Nahdi Company owns and operates more than 400 pharmacies in all the regions of Saudi Arabia. Now we are the largest retail pharmacy chain in the middle east and north Africa serving more than 32 million customers this year.
WE ALSO RECOMMEND